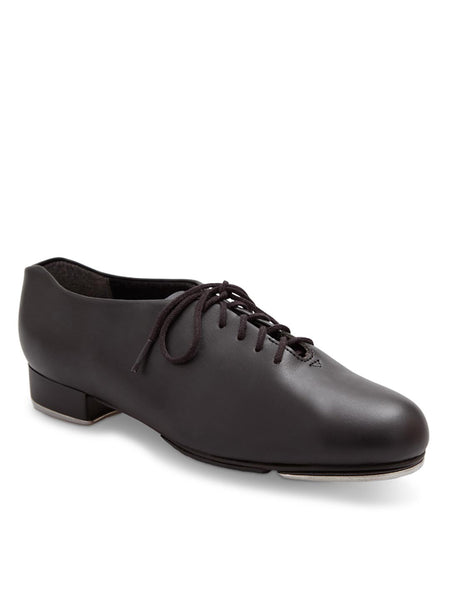 Capezio
Capezio Childrens Oxford "Tic Tap Toe" Tap Shoes
The Tic Tap Toe is fitted with Capezio's world-renowned Tele Tone toe and heel taps to create a crystal clear tap sound. With a soft PU upper, the Tic Tap Toe is ready to hit the stage straight from the box! A non-slip heel counter and plush lining will help keep your feet secure, and a padded heel helps absorb shock, making the Tic Tap Toe a perfect introductory shoe. 

FEATURES & BENEFITS
Soft PU leather upper
Plastic sole with rubber sole patch
Tele Tone® toe and heel taps
Brushed microfiber lining is moisture absorbent
Cushioned foam footbed
Achilles notch for heel comfort
Strong toe box
Padded heel absorbs shock
Available in Black (BLK)
Available in medium width only
Fitting Guide: Same as Street Shoes

Sizes: Note: Inside measurements are provided as a guide, they are approximate and not a guarantee. *When trying on tap shoes we highly recommend trying them on carpet to prevent the taps being scratched incase the shoes need to be returned. Shoes returned with scratched taps will not be accepted.